The inaugural LigaData Customer Council meeting took place April 19th - 20th at the Stanford Park Hotel, Menlo Park CA. Please scroll down for our agenda, slide packs, and pictures of the event.
We were honored to welcome the following speakers: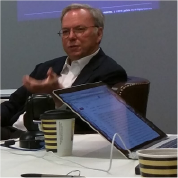 Eric Schmidt, Executive Chairman of Alphabet Inc joined us for a lively Q&A on topics including cyber security, big data, politics and the future of technology.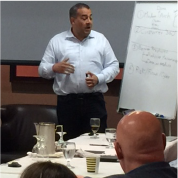 Amr Awadallah, Co­founder and CTO of Cloudera discussed the role and evolution of big data ecosystems in data architecture, understanding customers, creating new and better products and securitizing information.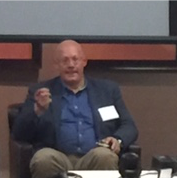 Usama Fayyad, CDO and Group Managing Director of Barclays ­presented the opportunities and challenges that big data presents in the financial industry and how open source can be leveraged.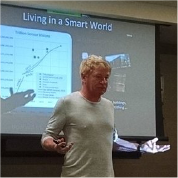 Professor Jan Rabaey, UC Berkeley introduced us to the concept of swarm computing and how internal computers, which have just started to scratch the surface, are leading to huge breakthroughs in medicine.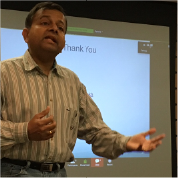 Rajesh Parek, former Data Science VP of Groupon ­presented us how data analytics power business decisions, and how customer interaction data was leveraged to improve experience, recommendations and ultimately sales.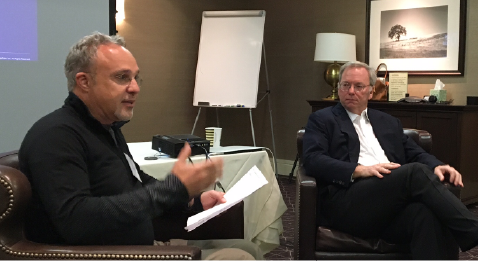 And of course the LigaData team: LigaData CEO Bassel Ojjeh acted as moderator for LigaData run sessions and book­ended the day and a half event. Greg Makowski explained simple and complex model training before unveiling the Kamanja UI Demo. Chief Product Officer Nick Weir covered the Kamanja use­cases followed by demonstrating the power of OrientDB. CTO Krishna Uppala presented the current roadmap and engaged the attendees for feedback.
Agenda and slide packs from the event
Thank you again to all who attended, and the wider Kamanja community. We were thrilled with the success of this first LigaData Customer Council, and can't wait for next year!