LigaData works with enterprises around the world to facilitate true digital transformation.

LigaData's industrial-grade continuous decisioning systems deliver an integrated data fabric fit for best-of-breed analytics and the latest in AI and RPA.
PRODUCTS
Our data products provide decisioning insight, whoever (or whatever) you are...
Kamanja
Our Kamanja continuous decisioning engine delivers real-time processing, supplying analytics services with input on the fly.
Handcrafted by LigaData data scientists, Kamanja uses extended lambda architecture for optimal processing (with both batched and streaming data flows). Continuous decisioning is critical when…
• A decision must be made in real time
• Decisions should be based upon incoming event data and multiple sources of stored data
• Changes to stored data should immediately impact decision-making
• Model creation is complicated and requires access to many data points
• Models should adaptively evolve to optimize a decision's performance.
Kamanja can integrate with all manner of models to process your data the way you need it.
Data-as-a-Service
LigaData's Data-as-a-Service (DaaS) solution is a networked overlay that integrates and processes data from myriad sources for insights you can trust.
We know how easy it is to get overwhelmed with the volume and variety of data generated by external and internal sources, and how legacy systems can creak under the strain (sometimes taking their CTOs with them). Whether you're looking for reliable inputs for your KPIs and CRM tools, or building foundations for AI implementations, you'll need data that is clean, accessible and understood.
Using our own Kamanja decisioning engine and best-of-breed open source software, LigaData helps you identify the use cases which will deliver most business impact, and works with your teams to extract, process and deliver insights for true digital transformation.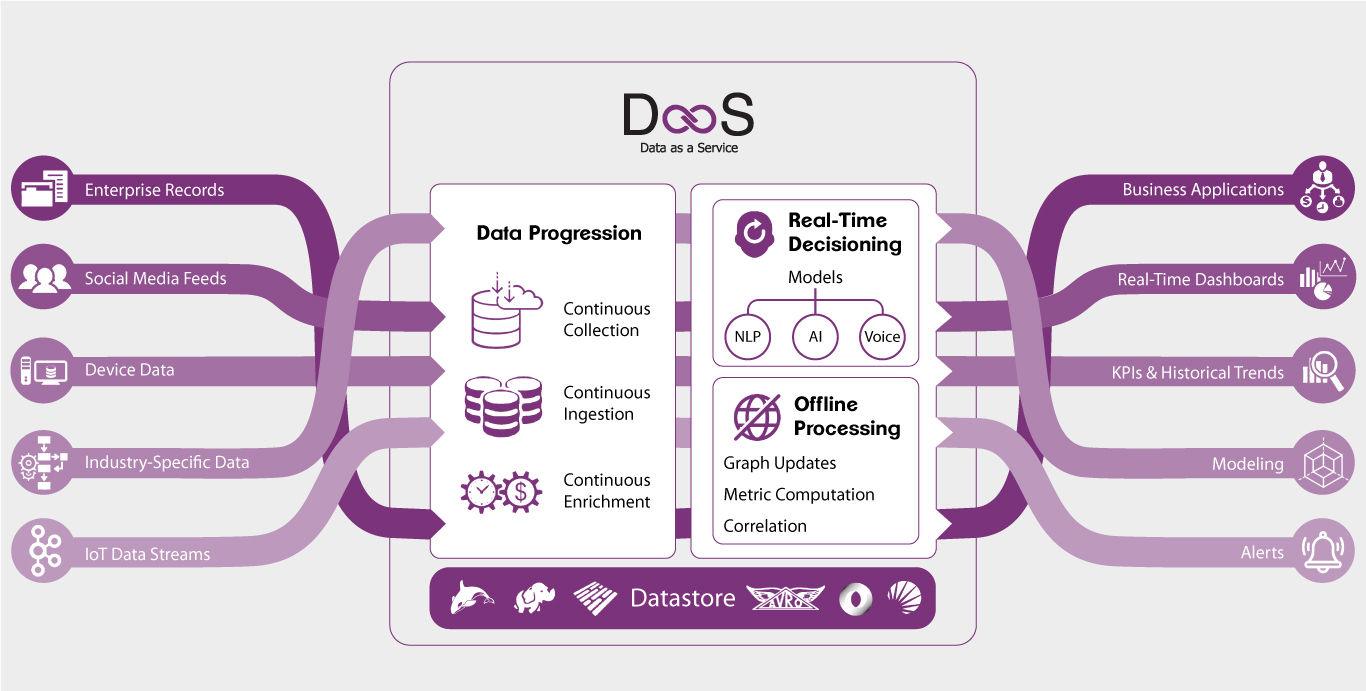 All our products can interface with the latest open source or existing legacy systems.
To find out more about how LigaData can bring your data to life, dig into our white papers or get in touch.
Combat cyber attackers by handling threat intelligence quickly and effectively with LigaData's detection and response products.
RESOURCES
Drill down into our data science with LigaData white papers
Extending lambda architecture for continuous decisioning
We demonstrate how - with the addition of a single processing layer - lambda architecture can be generalized and extended for continuous decisioning, providing the same benefits of batch- and stream-processing that standard lambda architecture provides to real-time analytics, as well as providing a continuous feedback mechanism relevant for all applications. Read more & download now
Credit card fraud detection with Kamanja
We discuss the problem of fraud on a broad scale, and then focus on credit card fraud detection, including supervised and unsupervised learning.  Then we review current credit card fraud detection solutions, and explore the part LigaData's Kamanja decisioning engine can play in a detection system. Read more & download now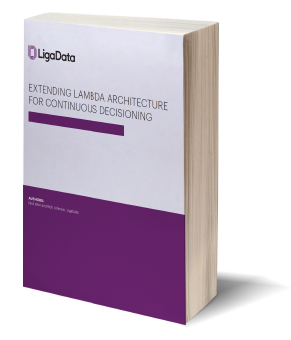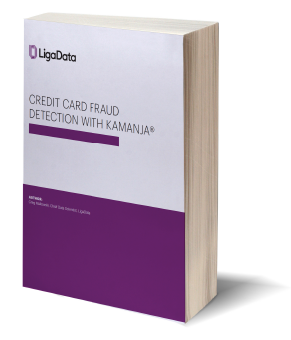 Africa, November 18, 2019 Atos, a global leader in digital transformation, and LigaData, Silicon Valley big data specialist, are partnering to bring best-of-breed technology solutions to enterprises that are working through their digital transformation journey. The partnership will be worldwide, with a special focus on the Middle East and Africa regions, starting with eight countries … Read More
LigaData's products enable business users to access their big data environment and conduct analysis and targeting hundreds of times a day without the dependency on technical teams.
ABOUT US
 With deep experience in data science, LigaData pioneers open-source big data technology for Continuous Decisioning. Founded by Yahoo! execs, LigaData collaborates with some of the world's largest finance, security, and communications companies to help them to select and deploy custom solutions addressing their specific business challenges.
CAREERS
If you are interested in a role at LigaData, please send a cover letter and your resume to Recruiting@LigaData.com.
LigaData has offices in the US (Menlo Park and Seattle), Europe and the Middle East
CONTACT US
Product demo or general enquiry? We'd love to hear from you:
Mailing Address
855 El Camino Real 13a-257,
Palo Alto, California
94301 USA
Email
Offices
Menlo Park | Directions
708/716 Oak Grove Avenue
Menlo Park, California
94025, USA
Seattle | Directions
15405 SE 37th St #100
Bellevue, Washington
98006, USA
Press Inquiries