LigaData is a pioneering digital transformation company,
based in Silicon Valley, California.
 Our software products are used by enterprises around the world to extract value from their big data lakes, whether through improved analytics, decisioning or AI. LigaData's customers include leading telecommunication, financial and security organizations.
Company history
LigaData was founded in 2014 by two data veterans, Bassel Ojjeh and Krishna Uppala, who'd spent more years than they'd care to remember working for firms riding the dot com waves. As the tsunami of big data started to build, it became clear that the digital behemoths such as Google and Facebook, with their thousands of engineers, were positioning themselves to leverage that data.
But what about the other guys? Those companies large in size and potential, but poor in data utilization. Banks, telcos, healthcare providers and insurers: all were collecting vast amounts of information on their customers and behavior, but struggling to extract much value. Sometimes this was because their legacy IT systems were so deeply embedded in their wider infrastructure and processes that the prospect of making changes was overwhelming. At others, it was simply because of an inability to find the right skill sets… or someone to provide a realistic vision.
This is why LigaData exists:
To help enterprises realize the potential of their big data.
We believe:
Decisioning is everything. Good storage is important, but when it comes to finding actionable insights, It's what you do with your data that counts.
There's no single solution. The best results are delivered from a bespoke combination of existing, proprietary and partner software, tailored to each particular enterprise.
The end user is paramount. We spend a lot of time with data scientists, analysts, and boardroom executives. Let's just say that even the most whizz-bang dashboard doesn't always cut it..
Key facts
Company founded: 2014
Head office: Palo Alto, California, USA
Company name: Soccer fans will immediately get the reference to Bundesliga, La Liga, Liga MX. LigaData is a league of data experts we've assembled to deliver value for our clients. (Goaaallll!)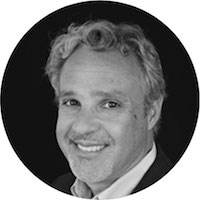 Bassel Ojjeh
CEO and President
Read more
Bassel Ojjeh, co-founder and CEO of LigaData, has dedicated his career to building data technologies and products that drive business performance and revenue. With several patent filings to his name, he has a track record of founding successful data start-ups as well as building large data organizations, at companies including Microsoft, Yahoo! and nPario. His companies have been pioneers in the field of Big Data and behavioral targeting.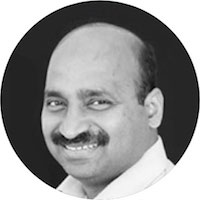 Krishna Uppala
Chief Technology Officer
Read more
Co-founder Krishna Uppala serves as LigaData Chief Technology Officer and Head of Product Development. Krishna is responsible for driving the ongoing innovation and development that power LigaData solutions. A recognized expert in data warehousing and database analytics, Uppala is the innovator behind 27 data processing and database technology patents.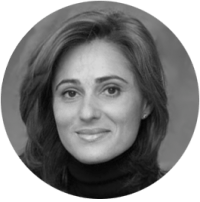 Darya Nasr
Chief Revenue Officer
Read more
Darya Nasr, Chief Revenue Officer, is a successful international executive with three decades of experience in the high technology industry. She has worked for large corporations such as NASA and IBM, as well as startups. Recognized as a leader in growing overall revenue across various product categories and industries, her experiences include projects with American Express, Intel, Boeing, Symantec and Comcast. She is fluent in English, French, Italian and Persian and studied computer science at the University of Maryland.
Careers
If you are interested in a role at LigaData, please send a cover letter and your resume to careers[@]LigaData.com.
All our products can interface with the latest open source or existing legacy systems.
To find out more about how LigaData can bring your data to life